James Edstrom teaches mathematics and serves as department chair at Von Steuben Metropolitan Science Center in Chicago. He majored in mathematics and minored in physics at North Park University and has an MST degree from the University of Illinois (Chicago campus). He and his wife have three children, a cat, and a dog.
******************************************************************************************************************************************************************************
A meter stick, a stopwatch, a set of keys, and 2 meters of light weight string (dental floss works well).

These are all the only supplies your students need to find an experimental value for g, acceleration due to gravity.

I first did this activity when I was teaching physics at Fenwick High School but now I use it with Advanced Algebra students (many of whom are taking physics).

First, students make a simple pendulum by tying a length of string to a set of keys. Using a stopwatch, the students find the period (the time for one back and forth motion) for pendulums starting at 0.20 m and increasing to a final length of 2 meters with increments of 0.20 m.

Second, the students make two graphs: length vs. period and length vs. period². The first graph looks like a square root function, the second is linear.

Finally, squaring both sides of the equation for the period of a pendulum, students can isolate the factor which is equal to the slope of the line of best fit of the second graph. By setting these equal to one another, one can calculate an experimental value for g. Once this is accomplished, I have my students compare their experimental value to the actual value.

Students like this activity because with just a few supplies and a very simple procedure, they can come up with a VERY good approximation for g.
I often give students extra credit if their experimental value is within 5% of the actual value.
Powered by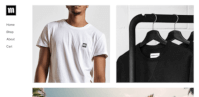 Create your own unique website with customizable templates.